We'll take care of all your transport.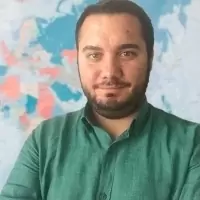 Burak Erpehlivan
Manager Freight Forwarding Turkey
istanbul@lubbers.net
+90 212 812 99 00
+90 541 405 8262
Ziya Gökalp Mahallesi
Mall of Istanbul – The Office no: 7/E85, TR-34490 Basaksehir/Istanbul
Turkey
We take care of your transport needs no matter how urgent, dangerous or exceptional they are.
Lubbers transports to every big city in Turkey: Istanbul, Ankara, Bursa, Antalya.
Global Freight Network Turkey
No matter how complex, urgent or size of your cargo, we transport it to any place in the world. We transport your cargo quick, safe and cost efficient into and from Turkey region. Our transport services are available for air freight, sea freight, road transport and rail transport. Whether it concerns Standard and Exceptional transport or the transport of Dangerous Goods or other complex request, our regional knowledge and personal approach guarantee delivery to your destination.
Worldwide chartering tailored to your needs
When standard air cargo schedules on commercial airlines don't meet your needs, our tailored services pick up the pace. We have expertise and a network that can arrange all specialized solutions for you – with our global logistics hubs in Europe we can ensure quick delivery of shipments anywhere globally!
End-to end Air and Sea freight service
Your air cargo is time critical. We understand the importance of getting your shipment where it needs to be and will ensure delivery with our end-to-end services that cover any destination in the world! We seamlessly integrate any other means of transport and logistics to reach even the most remote destinations, up until the last mile.
Airfreight and Sea freight network Turkey
Your Global Freight can be transported efficiently through our worldwide strategic network of branches and partners. Within Turkey we have our own office in Istanbul.