The company has over 90 years of experience in the transport of abnormal, special, and heavy loads. Lubbers has the right knowledge and expertise to transport your heavy or special transport needs safely and reliably. 
Whatever you need to move, we can deliver.
Good preparation is half the battle; with thorough knowledge, the right material, people, we relieve the customer as much as possible and transport the goods from A to B as quickly as possible. Everything from one location with fixed contact partners for the customer.  
Heavy or exceptional transport is the transport of goods that do not comply with the regulations for standard road transport in terms of length, width, height, and/or mass. If more transport has to take place, a permit for exemption must be requested. Lubbers can offer a suitable solution for these complex transport needs within Europe. 
The large diversity in the number of axles and extendable lengths.
Our special transport/heavy transport fleet consists of extendable flat trailers, semi-low-loaders with 3 to 7 axles, and low-loaders. These vehicles are equipped with continuous "standard" exemptions from the countries within our network. Due to the variety of Lubbers' vehicle fleet, we are the solution for high and heavy loads. Lubbers' vehicle fleet consists of 130 trucks and 380 trailers. In addition to the standard exemptions, we have an extensive network of agents who can provide the necessary exemptions as fast as possible, which enables us to respond quickly to the customer's wishes.
Ready for anything heavy with large dimensions.
Wind turbine components of 30 meters long, 50-tonnes prefabricated concrete beams or 20-me­tre high storage tanks? You name it, we move it. Our experts are fully trained and highly qualified for any exceptional transport. From single flatbed loads to complex, multimodal projects. We take care of route surveys, transport engineering, permits & documents, supervision, operating manuals, and project management. We can move to a maximum weight of 100 tonnes and up to a length of 50 meters.
Safety
All our motivated and qualified drivers are trained according to European safety standards and regulations. The fleet is equipped with GPS systems so that we can inform customers about the location of the goods up-to-date. QHSE, simply part of our DNA We grew our business in a market with extremely high Quality, Health, Safety, and Environmental standards: the oil & gas sector. We proudly bring that level of operational excellence to all of our clients and their sector-specific needs. This is reflected in the certifications we hold: ISO 9001, ISO 14001, OHSAS 18001 en AEO.
Lubbers logistics
in numbers.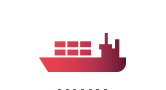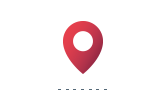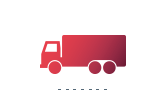 Rigmoves &
pipeline projects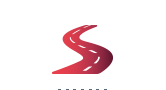 Do you have our next challenge?
Speak to a Lubbers transport expert.