How we work towards sustainability​
At Lubbers Logistics Group, we see it as our shared responsibility to limit global warming by accelerating our own ESG (Environment, Social and Governance) performance. We want to take action now for the generations to come.
As a logistics service supplier, we are part of the transport and logistics sector, which accounts for a significant share of global GHG emissions contributing to climate change.
Everything we do at Lubbers  serves our purpose of making the world a little less complicated. This commitment also guides our efforts on the growing sustainability issues and the challenges that we, our clients and the world face. As illustrated in the overview below, our sustainability strategy is supported by three ESG priorities. The better we perform on our thee ESG priorities, the more sustainable our clients and we as a company become.
How we work toward sustainability
Lubbers Logistics Group is your one-stop-shop supplier for complex transport and logistics solutions in energy, maritime, industrials, aerospace and defence. In energy, we provide our solutions in oil and gas, nuclear and renewable energy such as wind and geothermal. 
As your sustainable partner, Lubbers Logistics Group invests in a greener future. Emission reductions and progress towards global net-zero targets are our key value drivers
Through innovation and digitisation, LLG partners with clients focusing on: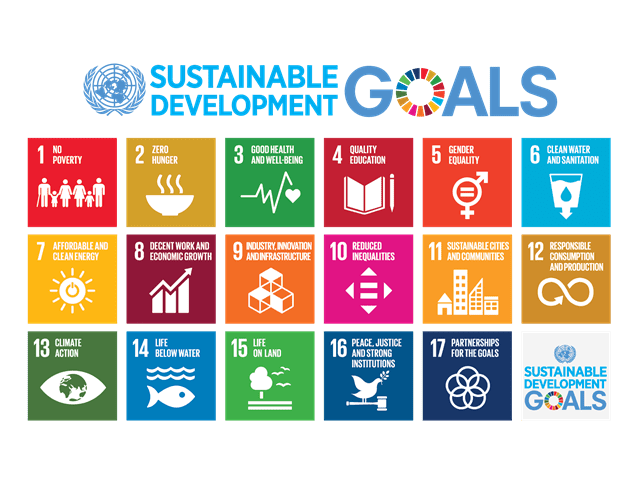 1) driving efficiency and balancing speed, cost and emissions 
2) promoting environmental footprint reduction through the informed decision making 
3) maintaining high safety and environmental standards 
LLG associates the impacts from its strategic sustainability focus on emissions reductions, partnerships and safety with the Sustainable Development Goals, in particular with Climate Action (SDG 13), Partnership for the Goals (SDG 17) and Safety, which relates to Good Health and Well-Being (SDG 3). 
Throughout our organisation, people are committed to responsibly meeting specific goals to achieve a sustainable future that benefits shareholders, stakeholders, our people and our planet. LLG uses globally recognised standards for measurement, monitoring and reporting as much as practically possible.
Lubbers Logistics Group's executive management has set the company's strategy by including sustainability as an integral part of it. The company's supervisory board has approved the strategy and oversees executive management in executing the strategy. The core of our strategy is to enable the team of Lubbers LG and our clients to meet their needs, including their sustainability targets. In this way, sustainability directly links to value creation for our clients and beyond. In addition, driving sustainability progress is also a prerequisite to complying with and living up to increasing expectations from all of our key relationships. 
LLG will perform a basic stakeholder assessment in 2022. We will draw up a materiality matrix to validate our sustainability strategy and adjust appropriately. Sustainability has been included in periodic risk reviews since 2016 and forms an integral part of the company's risk register and controls. Sustainability is also included in the regular reporting cycle as part of the annual report. The company will report on its sustainability strategy, targets, and progress towards meeting those targets. 
Sustainability as a growth generator

Environment
Climate change and footprint
Decarbonise our logistics service, built partnerships to drive decarbonisation across supply chains at speed and scale, and take responsibility for our footprint
Reduce emissions in line with 1.5°C and achieve net-zero emissions across scopes by 2050
Society
Supporting aid and relief
Increase our Aid & Relief support and enhance our capabilities and vaccine solutions
Be a leading provider of humanitarian logistics services
People
Our greatest source of value
Underpin our growth by becoming the most meaningful company within the logistics industry and increase diversity
Minimise safety hazards and injuries
Responsible business
Integrity across our value chain
Conduct business with integrity and comply with all laws across our value chain
Run a responsible business in line with our four virtues
Do you have our next challenge?
Speak to a Lubbers transport expert.