There is no margin of error when it comes to transport and logistics in the chemical industry. Strict safety requirements and environmental regulations apply and this creates the necessary challenges when it comes to the transport of chemicals by road, sea or rail. Our years of experience in the gas and oil industry have led to working according to strict safety standards. It is in our DNA. And of course our equipment also meets the same strict requirements: all our trucks are approved for all ADR classes.
ISO 9001, OHSAS 18001 en ISO 14001 and AEO
Fully qualified to handle and transport all 9 classes of dangerous goods, including Class 1 Explosives and Class 7 Radioactive Material.
Most drivers have an H2S diploma and passed the examination of the NAM Netherlands Petroleum Company and hold NAM-passes. This means they are allowed to access drilling locations of Dutch Petroleum Company NAM (Part of Shell).
All our drivers undertake periodic safety trainings
Lower emissions with Modern Fleet of mainly Euro 6 engines
IVMS system monitors speed, breaking and emissions
GPS tracking
We transport all ADR classes:
Class 1
Class 2
Class 3
Class 4
Class 5
Class 6 (Toxic Substances)
Class 7 (Radioactive material)
Class 8 (Corrosive substances)
Class 9 (Miscellaneous)
Our logistics professionals (planners, drivers and specialists from Global Freight) are trained to advise our customers on safe solutions for logistical challenges. Their specialist knowledge ensures a safe execution during the transport, storage, loading and unloading of chemical goods.
Hazardous goods transportation specialist
We are a transport company that also specializes in shipping hazardous cargo. We have the experience and know-how to keep it safe for you. Whatever your needs are, we've been there before – all sorts of chemical disposals, we have the experience to make sure it's done right. Transport of dangerous goods is what we are experienced in.
Lubbers logistics
in numbers.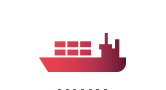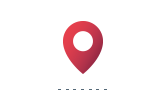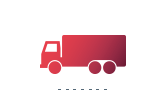 Rigmoves &
pipeline projects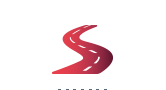 Do you have our next challenge?
Speak to a Lubbers transport expert.